Products
All of our products can be purchased at Bi-Rite in San Francisco. In Los Angeles order from Out of the Box Collective, pick up at Farmshop in Brentwood, or enjoy at Golden State Cafe on Fairfax or Olive & Thyme in Toluca Lake.
Products can also be purchased from our cart or truck at any of our locations. Please call ahead so we can pack them up for you!
(Shipping of our dogs is very expensive as they go overnight so we don't usually ship them.  The Devil Sauce can go ground and we can ship up to 12 bottles for $ 15.99.)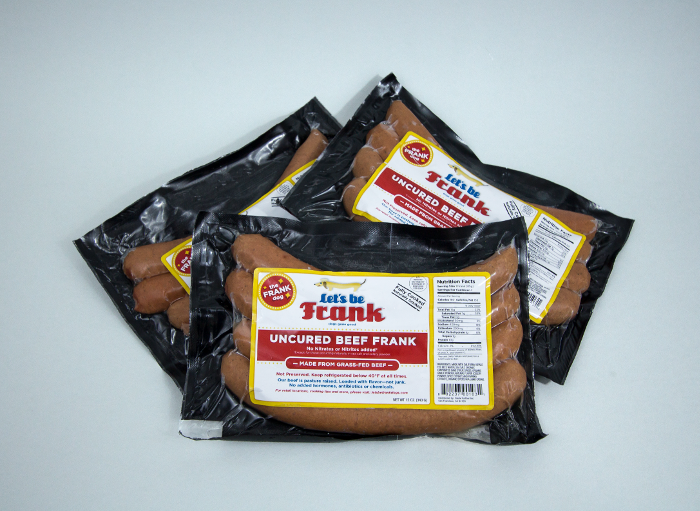 Frank Dog
Uncured beef frank made from 100% grass-fed beef
These snappy dogs are loaded with flavor, not junk! Using premium cuts from cattle raised on pasture in California (naturally high in healthy Omega 3 fatty acids!) and organic spices, we've crafted a delicious dog that's lower in fat, calories and sodium than conventional franks. No nitrites, nitrates, hormones, or antibiotics, ever.
$10 per pack (4 dogs)
$55 per bulk pack (5lbs.)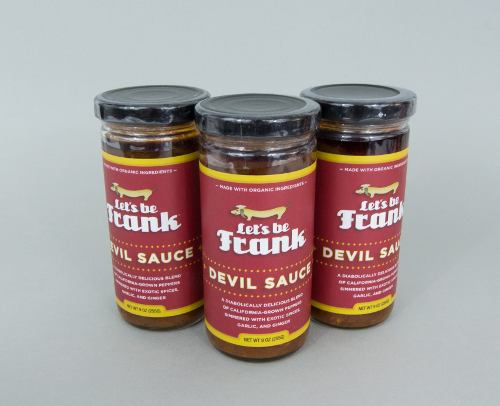 Devil Sauce
Spicy pickled pepper relish
Who knew the traditional spices of Mumbai: spicy peppers, garlic, ginger, and an array of hand-toasted spices, would complement a frank so well? But this diabolically delicious sauce, made with organic California-grown peppers, isn't only delicious on dogs-check our Recipes page for ideas!
$9.50 per jar (9oz.)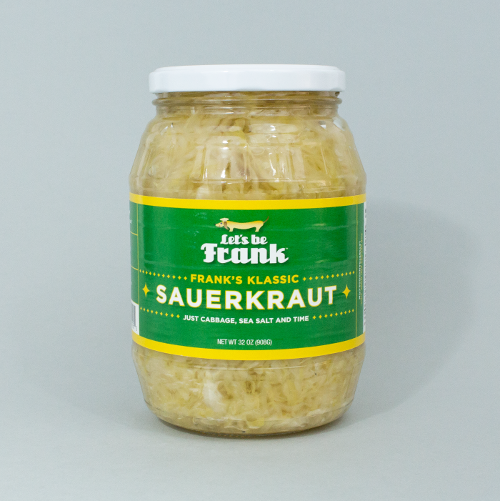 Frank's Klassic Sauerkraut
Just cabbage, sea salt and time.
$7.50 per jar (9oz.)